We have made our first direct mail catalog for our blank labels. If you have not received it, or wish to have it digitally, please feel free to download it here.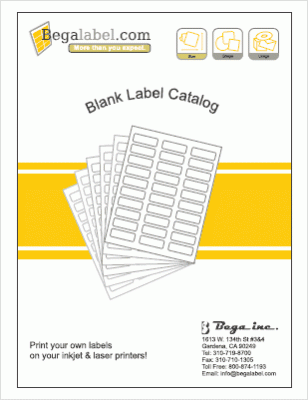 Begalabel Blank Label Catalog
Our Catalog Contains Printer Labels, Blank Labels, Laser Labels, Inkjet Labels, Avery Compatible Inkjet Labels and Laser Labels, CD Labels, Address Labels, Packaging Labels, Shipipng Labels, Circle Labels and More.
Buy
Sheet Labels
for your laser and inkjet printers at begalabel.com!
Filed under: News & Updates on August 19th, 2008