Using a glossy laser full sheet label, I printed a 7.75″ x 8.75″ image. After printing it out, and cutting it down to 7.5″x 8.5″, I stuck the on this spray can. It's a very creative way to customize your spray cans and make it specifically yours.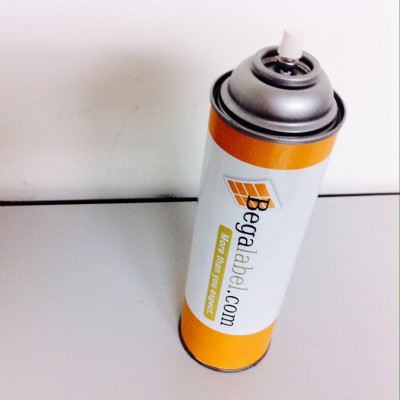 Here is the Spray Can Template I used to print on the Full Sheet Label. You can use it to put your own content on it.
Buy
Sheet Labels
for your laser and inkjet printers at begalabel.com!
Filed under: Blank Label Uses on October 28th, 2014